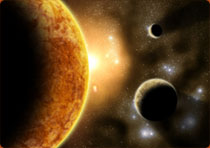 Help spread the word!

Download a flyer
and give it to your friends
Sign up for our eNewsletter
The Art Show, Dealers Room, and Lobby Tables have been a part of the Norwescon experience since the beginning. As an integral part of the Norwescon experience we attempt to bring you the old favorites along with 'new blood' to help keep the experience fresh. Click on the above links for more info.
Dealers
Each year Norwescon provides access to some of the finest fandom related merchants who carry a vast array of collectibles, books, games, and other merchandise of interest to our membership.
Artists
Over the long history of Norwescon the Art Show has had the pleasure of displaying some of the biggest names, both professional and fannish, in the science fiction and fantasy fields.
Lobby Tables
Norwescon provides a venue for clubs and corporations, that may be of interest to the convention going fan, to let the attendees know about their offerings.